Torrent Download Manager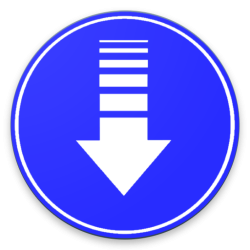 Description
The ultimate torrent manager for your Android device!
jTorrent is a new and innovative torrent client for Android, designed to be used in a simple and immediate way. With a pair of touches on your screen, you can easily add your torrents from files or from magnet links. jTorrent will automatically select a folder, on the first start, where the files of your torrents will be stored.
You can customize almost every setting of the application: you can select another torrents output path (remember that Kitkat devices cannot use external MicroSDs), change connection settings, enable/disable encryption protocol, notifications, listening ports, etc.
Here there is a partial list of available features:
- torrent files and magnet links supported;
- Local Service Discovery (LSD), Distributed Hash Table (DHT), Universal Plug and Play (UPNP) and NAT Port Mapping Protocol (NAT-PMP) supported;
- custom listening ports selection;
- customization of connection options (global number of active torrent, global maximum number of connections, maximum number of connected peers per torrent, download bandwidth, upload bandwidth, etc.);
- encryption support available;
- pause/resume/stop/delete/recheck a torrent;
- view advanced torrent details (state, downloaded pieces, time informations, etc.);
- add/remove/modify/view torrent trackers;
- add/ban/limit/view connected peers of a torrent;
- view/rename one or more files of a torrent;
- create custom torrents from a file or a folder on the device;
- show advanced network activity (download and upload rates) in a chart;
- available for armeabiv7-a, armeabi (armv5-6) and x86 CPUs (MIPS support soon) and for Android 2.2+ devices.
The application has been developed with a WYSIWYG (What-You-See-Is-What-You-Get) philosophy. What does it mean? It simply means that jTorrent comes to you as a complete torrent manager, with all the functionalities available and usable by the final user. There are no paid features to unlock and no in-app purchases are required, how other apps do. What you see is really what you get!
Use the application only for lawful purposes. The developer is not responsible for incorrect uses of this application. Please, before starting using jTorrent read and understand its EULA to avoid misunderstandings.
Platform: Android, 4.1+
Play Store Link: official
License: free/ad-supported, all features enabled (no pro key required), with EULA
Current version: v.4.0g
Other links: forum.
Current version changelog:
v.4.0g ~ 2018.12
- fix crashes on K and L devices.
v.4.0f ~ 2018.12
- minor fixes and improvements.
v.4.0e ~ 2018.12
- minor fixes and improvements.
v.4.0d ~ 2018.12
- minor fixes and improvements.
v.4.0c ~ 2018.10
- minor fixes and improvements.
v.4.0b ~ 2018.08
- minor fixes and improvements.
v.4.0a ~ 2018.08
- updating Boost to 1.67 version;
- updating libTorrent to 1.1.9;
- core part totally rebuilt with the latest NDK 17b;
- add WI-FI only mode;
- minor fixes and improvements.